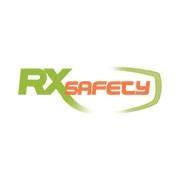 11/12/2021 – Middlesex, NJ: With fall 2021 in full swing, it is hunting season throughout many states in America. While hunters prepare to gear up and head out to hunt game, they may be on the market for new equipment. Any experienced shooter or hunter knows how important optical safety gear is while handling rifles or firearms. Wearing adequate shooting glasses is essential in order to protect your eyesight from potential mishap or injury. Debris or projectiles come from not only the firearm itself, but from the environment around you as a result of the ejected cartridge. Additionally, with weather always being a variable in outdoor segments, prescription safety hunting and shooting glasses are essential for keeping your accuracy sharp.
Additionally, consumers that operate in hunting segments depend on the accuracy of their shot to succeed. With game hunting being a livelihood for some and a passion for others, no hunter wants to lose or damage their sight. While our team has researched companies that carry high quality safety prescription hunting glasses online, one has stood out against the rest. RX-Safety has an extensively curated line of hunting and tactical shooting glasses. This collection of hunting glasses for both men and women come in a wide variety of styles and are able to have your customized eyeglasses prescription added to them. In fact, RX-Safety offers a wealth of lens coatings and treatment options.
Read on to discover our top-rated prescription hunting safety glasses for men and women by RX-Safety.com!
The ESS Crossbow Suppressor 2X Kit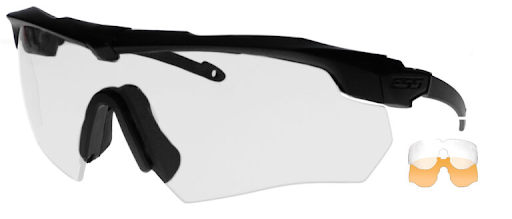 When it comes to luxury quality hunting glasses, the ESS Crossbow Suppressor is in a tier of its own. It is the first frame for use with ear cup hearing protection and communications devices.These frames utilize state of the art optical technology to provide complete comfort. They provide comfort all day long while they keep pressure points off of your face. This is ideal for hunters who stay out for long hours during the day. In addition, the suppressor frame is compatible with all Crossbow lenses, so you can mix and match to your ideal requirements and needs. This is great for wearers that work in different settings throughout the hunting season.
Smith Optics Rebound Elite Sunglasses

The Smith Optics Rebound Elite are durable, fully rimmed hunting sunglasses. They provide complete protection in a variety of colors, and have wide lenses for additional projectile protection. Also, they feature megol temples and nose pad technology. These features provide additional comfort for the wearer. Additionally, the slightly curved design prevents dirt and debris from getting into your eyes and compromising your vision. We recommend these glasses with polarized lenses for hunters who work in exceptionally sunny settings.
Wiley X Saint

The Wiley X Saint hunting sunglasses provide the traditional modern semi-rimless shape that most hunters are accustomed to today. Also, they are wrap-around shaped, meaning that they protect the wearer from debris at all angles, eliminating the need for protective side shields. Additionally, they are made from a high quality, shatterproof polycarbonate material. These sunglasses are what we highly recommend for hunters looking for a solid, classic design. The Wiley X Saint is highly reliable.
About Us:
Rx Safety is an American manufacturer of affordable prescription safety glasses and performance eyewear. A family-owned and operated business, with a state-of-the-art digital ophthalmic lab and the online store providing affordable, top-of-the-line prescription safety glasses, sunglasses and performance eyewear on the market. All the safety glasses always meet or exceed the ANSI Z87+ standards for high impact, to be safe and secure while working in any kind of hazardous environment. Besides standard safety glasses, we offer a broad selection of prescription shooting and tactical glasses, prescription youth sports glasses, fishing and motorcycle glasses designed and tested to meet our high standards. As an authorized distributor of Wiley X, Bobster, ESS, and BodySpecs, Rx-Safety.com offers a full line of prescription safety glasses straight from the manufacturer at wholesale prices. Feel free to call at 732-356-1493 or email at service@rx-safety.com.
Like us: https://www.facebook.com/RxSafety/
Follow us: https://www.instagram.com/rx_safety/
Subscribe us: https://www.youtube.com/user/RXSafetyVideos/
Retweet us: https://twitter.com/RXSafetyEyewear/
Contact Detail:
Company Name: RX Safety Glasses
Contact Person: Ryan Phillips
Email: Send Email
Address: 123 Lincoln Blvd, Middlesex
State: NJ 08846
Country: United States
Website Url: https://rx-safety.com/

Source: www.PRExhibition.com